San Marino Grand Prix
April 27, 1997 - Autodromo Enzo E Dino Ferrari - Imola, Italy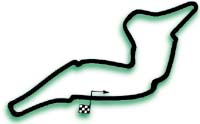 Damon Hill 1996 Winner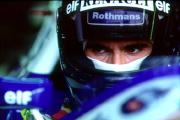 Past Winners
95-Hill
94-Schumacher
93-Prost
Frentzen takes San Marino
German Heinz-Harald Frentzen opened up the battle for the world drivers' championship on Sunday when he claimed his first formula one victory by winning the San Marino Grand Prix.
Frentzen, 29, driving a Williams, capitalized on the retirement of team mate and world championship leader Jacques Villeneuve of Canada by dominating the second half of an eventful race and finishing 1.2 seconds ahead of compatriot Michael Schumacher.
Double world champion Schumacher, in a Ferrari, did his best to deliver victory for fans on the team's home circuit but was ultimately frustrated by the Williams superiority. Ferrari team mate Briton Eddie Irvine finished third.
Italian Giancarlo Fisichella was fourth for Jordan, scoring his first world championship points, ahead of Frenchman Jean Alesi in a Benetton and Mika Hakkinen of Finland in a McLaren.
The result hoisted Frentzen into equal third place in the title race behind Villeneuve who leads with 20 points from Schumacher on 14.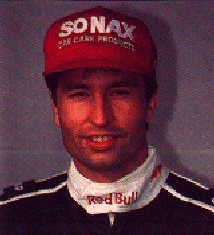 Villeneuve, starting from his fourth successive pole position, led for the opening 26 laps before pitting for the first time. He was third from there until lap 41 when he retired.
Final Results
1. Heinz-Harald Frentzen (Germany) Williams winning time one hour, 31 minutes and 0.673 seconds (average speed 201.509 kph)
2. Michael Schumacher (Germany) Ferrari 1.237 seconds behind
3. Eddie Irvine (Britain) Ferrari 1:18.343
4. Giancarlo Fisichella (Italy) Jordan 1:23.388
5. Jean Alesi (France) Benetton one lap
6. Mika Hakkinen (Finland) McLaren 1 lap
7. Nicola Larini (Italy) Sauber 1 lap
8. Olivier Panis (France) Prost 1 lap
9. Mika Salo (Finland) Tyrrell 2 laps
10. Jos Verstappen (Netherlands) Tyrrell 2 laps
11. Ukyo Katayama (Japan) Minardi 3 laps
Did not finish (not classified):
12. Pedro Diniz (Brazil) Arrows 53 laps completed
13. Jacques Villeneuve (Canada) Williams 40 laps
14. David Coulthard (Britain) McLaren 38
15. Rubens Barrichello (Brazil) Stewart 32
16. Johnny Herbert (Britain) Sauber 18
17. Ralf Schumacher (Germany) Jordan 17
18. Shinji Nakano (Japan) Prost 11
19. Damon Hill (Britain) Arrows 11
20. Gerhard Berger (Austria) Benetton 4
21. Jan Magnussen (Denmark) Stewart 2
Did not start (failed to complete lap) 22. Jarno Trulli (Italy) Minardi
Fastest lap: Frentzen 1:25.531 (207.503 kph)